The Life of Wisdom in Rousseau's Reveries of the Solitary Walker (Paperback)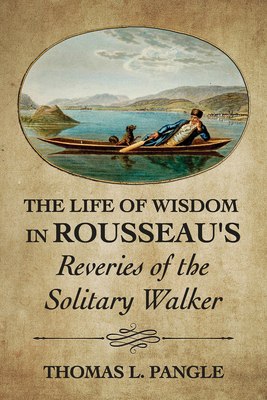 This item is backordered and not currently available. Please contact us for an estimated availability date.
Description
---
The Life of Wisdom in Rousseau's "Reveries of the Solitary Walker" is the first complete exegesis and interpretation of Rousseau's final and culminating work, showing its full philosophic and moral teaching. The Reveries has been celebrated as a work of literature that is an acknowledged acme of French prose writing. Thomas L. Pangle argues that this aesthetic appreciation necessitates an in-depth interpretation of the writing's complex and multileveled intended teaching about the normatively best way of life--and how essential this is for a work that was initially bewildering.
Rousseau stands out among modern political philosophers in that he restored, to political philosophy, what Socrates and his students (from Plato and Xenophon through Aristotle and the Stoics and Cicero) had made central--and that the previous modern, Enlightenment philosophers had eclipsed: the study of the life and soul of the exemplary, independent sage, as possessor of "human wisdom." Rousseau made this again the supreme theme and source of norms for political philosophy and for humanity's moral as well as civic existence.
In his analysis of The Reveries, Pangle uncovers Rousseau's most profound exploration and articulation of his own life, personality, soul, and thought as "the man of nature enlightened by reason." He describes, in Rousseau's final work, the fullest embodiment of the experiential wisdom from which flows and to which points Rousseau's political and moral philosophy, his theology, and his musical and literary art.
About the Author
---
Thomas L. Pangle is the Joe R. Long Chair in Democratic Studies in the Department of Government at the University of Texas at Austin, Codirector of the Thomas Jefferson Center for the Study of Core Texts and Ideas, and a Lifetime Fellow of the Royal Society of Canada.