Anarchy and the Art of Listening: The Politics and Pragmatics of Reception in Papua New Guinea (Paperback)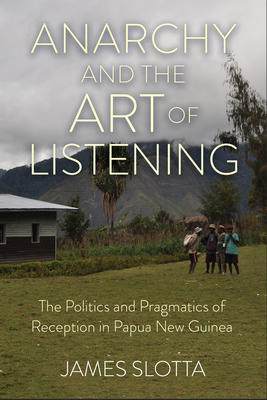 This item is backordered and not currently available. Please contact us for an estimated availability date.
Description
---
Anarchy and the Art of Listening is an ethnography of politics as it is practiced on the other side of the spoken word, in the act of listening. James Slotta explores how people in the Yopno Valley of Papua New Guinea cultivate their listening to exercise power, shape their futures, and sustain their communities in the face of ambitious leaders and powerful outside institutions.
As in many parts of the global south, missionaries, NGO workers, educators, mining companies, politicians, development experts, and others have sought to transform life in and around the Yopno Valley. But as this book makes clear, people there have not been a passive and pliable audience for these efforts. They have brought their skills as "anarchic listeners" to these encounters, advancing political agendas of their own.
To understand political life in the Yopno Valley, we need to look not only at political speech but at the practices that lie on the other side of the word in the act of listening. This, Slotta suggests, is also true well beyond the bounds of the Yopno Valley.
About the Author
---
James Slotta is Assistant Professor of Anthropology at the University of Texas at Austin.