Unraveling the Gray Area Problem: The United States and the INF Treaty (Hardcover)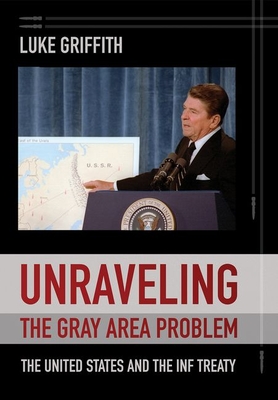 This item is backordered and not currently available. Please contact us for an estimated availability date.
Description
---
In Unraveling the Gray Area Problem, Luke Griffith examines the US role in why the Intermediate-Range Nuclear Forces (INF) Treaty took almost a decade to negotiate, and failed in just thirty years. The INF Treaty enhanced Western security by prohibiting US and Russian ground-based missiles with maximum ranges of 500 to 5,500 kilometers. Significantly, it eliminated hundreds of Soviet SS-20 missiles, which could annihilate targets throughout Eurasia in minutes. Through close scrutiny of US theater nuclear policy from 1977 to 1987, Griffith describes the Carter administration's masterminding of the dual-track decision of December 1979, the North Atlantic Treaty Organization (NATO) initiative that led to the INF Treaty. The Reagan administration in turn overcame bureaucratic infighting, Soviet intransigence, and political obstacles at home and abroad to achieve a satisfactory outcome in the INF negotiations.
Disagreements between the US and Russia undermined the INF Treaty and led to its dissolution in 2019. Meanwhile the US is developing a new generation of ground-based, INF-type missiles that will have an operational value on the battlefield. Griffith urges policymakers to consider the utility of INF-type missiles in new arms control negotiations. Understanding the scope and consistency of US arms control policy across the Carter and Reagan administrations offers important lessons for policymakers in the twenty-first century.
About the Author
---
Luke Griffith is Professor of History and Government at New Mexico Junior College.