Keeping Chickens: A Practical Journal for Life Out Here (Paperback)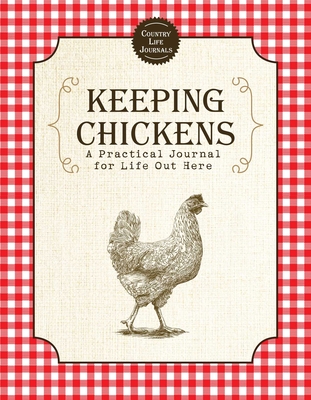 List Price: $9.99
Our Price: $9.49
(Save: $0.50 5%)
Description
---
A Useful Tool for Raising your Flock
Now you can track your chickens' egg production, growth, feeding habits, temperament, and health all in one journal! With over 190 lined pages and over 50 practical tips from chicken keeping enthusiasts, you can spend time each day recording your flock's activities and learning more about your chickens. Enjoy tips like:
Protect coops from drafts in winter; cold air should never be blowing on chickens in the coop.
To make your own nest boxes, use plastic bins, laundry baskets, cat litter boxes, buckets, or wooden crates.
When chickens sleep, they go into a very deep trance. It's a wonder they don't fall off their roost!
Chicken keepers will appreciate the adorable art and the ease of keeping all of their notes and observations in one place. Make sure your chickens are the happiest and healthiest with this practical journal!
About the Author
---
At Skyhorse Publishing, we recognize the need at times to simply Be. Our broad range of books offer readers an escape from the daily grind to the virtual worlds of the many stories our authors tell. But how about escaping even more deeply? That's where Adult Coloring Books come in, and here is where we are dedicating ourselves to bringing you a variety of coloring books with which you can relax and lose yourselves into a meditation of creative self-expression. We invite you to check out our assorted series of Adult Coloring Books, and know that you'll find exactly what you need to bliss out.