Improve Reading Comprehension: The 10 step program to improve and accelerate reading comprehension (Improve Your Memory #2) (Paperback)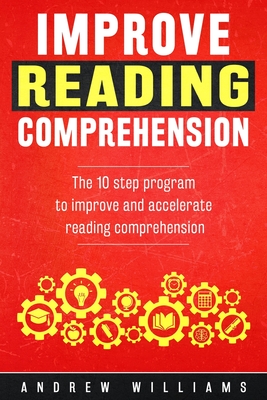 $5.99

Warehouse, In Stock | Usually Ships in 1-5 Days | New
Other Books in Series
This is book number 2 in the Improve Your Memory series.
Description
---
Improve reading comprehension Most individuals can benefit from learning to read effectively because most individuals still read the same way they were taught to read in kindergarten. If you are one of those individuals, this is the right book for you. In this book you will learn a step by-step method that helps: ...
Understanding the reading process because it's easy to get lost in a sea of words.
Setting your inner and outer environment
Improving your reading comprehension
Becoming a speed reader. Also, there are several useful tips & tricks in this book such as:
Sub-vocalizing can lead you to 'mouthing' the words you read, as though reading a story to a child.
So much text to get through - is skimming an option?
Expanding your peripheral vision instead of reading words one at a time.
Miscellaneous speed reading tricks & tips.
There are many people who truly love to read and this book is perfect for them:
Students often have tight study schedules. Most usually find that they have a mountain of material to cover every day, ranging from textbooks to comprehension-expanding novels as well as notes they themselves have written, and other materials they have accumulated in classes.
Researchers cover copious amounts of reading material in a single day. Reading is what they do.
Leisure readers who enjoy curling up on the sofa in front of the fire with a good book, or spending their summer relaxing on a blanket under a tree in the sunshine catching up with the latest novel, may often wonder how to improve their reading skills in order to be able to read any new book that catches their attention.
Book reviewers/critics help avid readers to determine which books are a 'good read'. These book reviewers offer their opinions on new books on a regular basis, printing their reviews in newspapers, magazines, in blogs, and on websites for stores that sell books.
Script readers who are serious about finding the next great movie to produce have to spend a lot of time reading scripts as well as books that might be suitable for adaptation into screenplays.
Frequent Internet/email users are constantly reading. The Internet enables people to communicate as quickly as electrical signals can travel from one computer to the next, which often results in a flood of information that many individuals struggle to keep up with.
The above groups are merely examples of individuals that may ask the question; 'why would you want to read effectively'?
Take action download this now.