Forensic Mental Health Counseling (Paperback)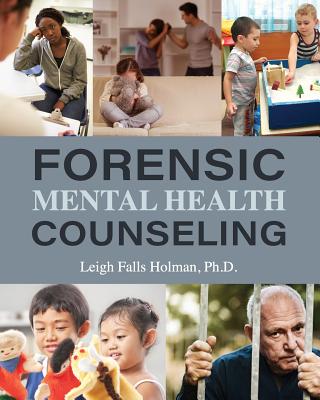 $154.20

Warehouse, In Stock | Usually Ships in 1-5 Days | New
Description
---
Forensic Mental Health Counseling offers a comprehensive understanding of how and why mentally ill clients intersect with the legal system, as victims and offenders. It provides a thorough explanation of how traumatic neurodevelopment, including adverse childhood experiences, result in sometimes maladaptive coping behaviors, discusses diagnostic assessments, and provides research-informed prevention and intervention examples counselors can use in practice.

The text pays special interest to socio-political trends related to socio-economic status, gender, race/ethnicity, age, LGBTQI+ and disability, including attending to institutionalized bias. The intergenerational impact of cycles of victimization and offending are further illustrated through case examples.

The first section introduces normal and traumatic neuro-development; discusses the unique ethical and legal issues counselors experience in forensic settings; discusses self-care to decrease vicarious trauma, compassion fatigue, and burnout; and provides detailed instruction on completing biopsychosocial assessments, assessing stages of change utilizing motivational interviewing techniques, and completing a MSE. The second section discusses developmental aspects of forensics including child abuse/neglect, juvenile offending, and adult offending. The third section provides specific chapters on working with addicted offenders, IPV victims and offenders, sexual assault victims, and sex offenders.
Leigh Falls Holman, Ph.D., LPC-MHSP-Supervisor, RPTS, CSC, AMHCA Diplomate and CMHS in Child and Adolescent, Substance Abuse and Co-Occurring Disorders, and Trauma Counseling. She possesses over two decades of experience counseling children, adolescents, and adults from diverse backgrounds involved with foster care and correctional settings. Currently she serves as the International Association of Addiction and Offender Counselors' (IAAOC) representative on the Governing Board of the American Counseling Association, formerly serving as IAAOC's president. Awarded IAAOC's Outstanding Professional Service recognition and having served as the Associate Editor of Theory and Practice for the Journal of Mental Health Counseling, Dr. Holman currently works as a counselor educator at The University of Memphis.