Easy Weekly Expense Tracker (Paperback)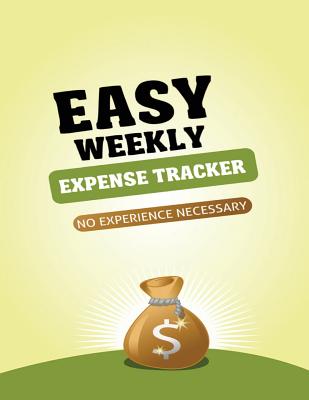 $12.91
This item is backordered. Please contact us for an estimated availability date.
Description
---
How to Get Audit Ready from Week to Week -
If you are a small business person, someone that is wearing more hats and performing jobs for your business, you need to be diligent about keeping track of what you are doing. By far the pen and paper method is the easiest to get right. Sure software and applications have been created, but perhaps you've already experienced what happens when your computer accounting system fails, or the hard drive becomes corrupted and you cannot retrieve your critical data for the IRS. Keeping a paper copy is the easiest and safest method yet. The Easy Weekly Expense Tracker is ideal for the small to medium sized business that wants and needs to keep track of documents and transactions throughout the week, from month to month. The Easy Weekly Expense Tracker is especially coded for all of your transactions for a full year. Total Revenue & Receipts, Salary and Wages, Payroll Taxes, Workers Comp, COGS etc. Everything is inside and has its own column. Buy this tracker today to improve every aspect of your business and financial skills.