The Prince (Paperback)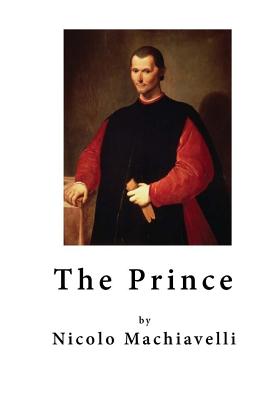 $7.95

Warehouse, In Stock | Usually Ships in 1-5 Days | New
Description
---
The Prince
by Nicolo Machiavelli
Nicolo Machiavelli was born at Florence on 3rd May 1469. He was the second son of Bernardo di Nicolo Machiavelli, a lawyer of some repute, and of Bartolommea di Stefano Nelli, his wife. Both parents were members of the old Florentine nobility.
His life falls naturally into three periods, each of which singularly enough constitutes a distinct and important era in the history of Florence. His youth was concurrent with the greatness of Florence as an Italian power under the guidance of Lorenzo de' Medici, Il Magnifico. The downfall of the Medici in Florence occurred in 1494, in which year Machiavelli entered the public service. During his official career Florence was free under the government of a Republic, which lasted until 1512, when the Medici returned to power, and Machiavelli lost his office. The Medici again ruled Florence from 1512 until 1527, when they were once more driven out. This was the period of Machiavelli's literary activity and increasing influence; but he died, within a few weeks of the expulsion of the Medici, on 22nd June 1527, in his fifty-eighth year, without having regained office.
No one can say where the bones of Machiavelli rest, but modern Florence has decreed him a stately cenotaph in Santa Croce, by the side of her most famous sons; recognizing that, whatever other nations may have found in his works, Italy found in them the idea of her unity and the germs of her renaissance among the nations of Europe. Whilst it is idle to protest against the world-wide and evil signification of his name, it may be pointed out that the harsh construction of his doctrine which this sinister reputation implies was unknown to his own day, and that the researches of recent times have enabled us to interpret him more reasonably. It is due to these inquiries that the shape of an "unholy necromancer," which so long haunted men's vision, has begun to fade.
Machiavelli was undoubtedly a man of great observation, acuteness, and industry; noting with appreciative eye whatever passed before him, and with his supreme literary gift turning it to account in his enforced retirement from affairs. He does not present himself, nor is he depicted by his contemporaries, as a type of that rare combination, the successful statesman and author, for he appears to have been only moderately prosperous in his several embassies and political employments. He was misled by Catherina Sforza, ignored by Louis XII, overawed by Cesare Borgia; several of his embassies were quite barren of results; his attempts to fortify Florence failed, and the soldiery that he raised astonished everybody by their cowardice. In the conduct of his own affairs he was timid and time-serving; he dared not appear by the side of Soderini, to whom he owed so much, for fear of compromising himself; his connection with the Medici was open to suspicion, and Giuliano appears to have recognized his real forte when he set him to write the "History of Florence," rather than employ him in the state. And it is on the literary side of his character, and there alone, that we find no weakness and no failure.