Travels of Suki the Adventure Cat (Hardcover)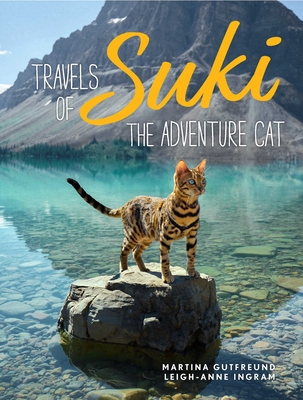 List Price: $14.99
Our Price: $12.74
(Save: $2.25 15%)
Description
---
Explore all the world has to offer with the internet's favorite traveling feline!

Suki is a gorgeous Bengal cat from Canada who isn't afraid of taking her tiny paws on big adventures. From the castles of Europe to the sunny shores of California, her travels prove that anyone can wander the world. With inspirational words about exploration, Suki's readers are invited to travel with her. Additionally, Suki looks absolutely elegant with each step she takes and has the photos to prove it! Full of gorgeous shots of her and her human parent, Martina Gutfreund, the book will continue in the popular Instagram account's tradition of taking in the wilderness and its boundless beauty.
About the Author
---
Dr. Leigh-Anne Ingram has published many articles, essays, and books for teachers, and this is her first book about travel and inspiration. With a Ph.D. in Education from the University of Toronto and a Master's Degree from Harvard University, Leigh-Anne is passionate about reading, teaching, and learning.

Kenneth Ingram-Hildebrandt and Martina Gutfreund (Suki's human parents)

On March 28, 2017, Martina and Kenneth's lives were forever changed. This was the day they took their sweet kitten Suki home. Little did they know that she would soon take them on more adventures than they had ever experienced before.