Daniel: The Age of Anxiety (Hardcover)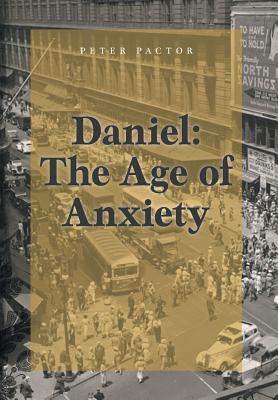 $28.79

Warehouse, In Stock | Usually Ships in 1-5 Days | New
Description
---
Daniel: The Age of Anxiety is the sequel to Daniel: The Age of Discovery. All Daniel's friends and enemies have returned.
Daniel continues to struggle to overcome the prejudices against him because of his age, his wealth, and his intelligence. It is hard to be different.
Daniel's fear of and certainty about the coming stock market crash followed by a long depression finally drive him to act. All the experts say the economy is good, but Daniel believes they are wrong. He decides to hold public forums to discuss the coming collapse with the hope that he will be able to convince even a few people to get out of the market and to prepare for the crash and depression. Adults not only don't believe him, but they also mock him because of his youth and inexperience.
In his quest to warn people that the crash is coming, he sets himself up as a target and acquires more enemies. People believe what they want to believe, and in 1929, people believed that the economy was good and that the bull market would go on forever. It is dangerous to kick other people's sacred cows.