The Romance of the Rivers (Paperback)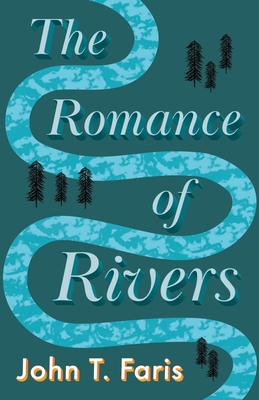 $27.29
This item is backordered and not currently available. Please contact us for an estimated availability date.
Description
---
First published in 1927, John T. Faris's "The Romance of the Rivers" is a wonderful exploration of some of the most beautiful and notable rivers in North America, furnishing the reader with detailed descriptions, historical information, geographical details, and much more. Highly recommended for those with an interest in geography, potamology and natural history. Contents include: "Four Centuries on the Hudson River", "On the Connecticut River, From Canada to Long Island Sound", "From the Mouth to the Source of the Delta-ware River", "Fort Miles on the Schuylkill River", "On the Broad but Shallow Susquehanna River", "The Wonder of the Potomac River", "Where the James River Flows", etc. John Thomson Faris (1871-1949) was an American author, clergyman, and editor. Other notable works by this author include: "The Sunday School and the Pastor (1906), "The Sunday School in the Country" (1908), and "Romance of the English Bible" (1911). This classic work is being republished now in a new edition complete with an introductory poem by Ella Wheeler Wilcox.