Crude Reality: Petroleum in World History (Exploring World History) (Hardcover)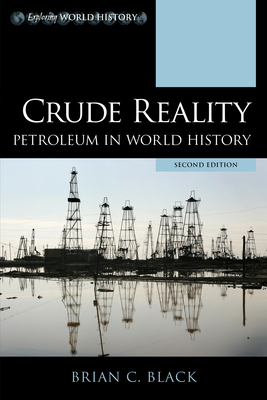 This item is backordered and not currently available. Please contact us for an estimated availability date.
Description
---
This concise, accessible introduction to the history of oil tells the story of how petroleum has shaped human life since it was first discovered oozing inconspicuously from the soil. For a century, human dependence on petroleum caused little discomfort as we enjoyed the heyday of cheap crude--a glorious episode of energy gluttony that was destined to end. Today, we see the disastrous results in environmental degradation, political instability, and world economic disparity in the waning years of a petroleum-powered civilization--lessons rooted in the finite nature of oil. Considering the nature of oil itself as well as humans' remarkable relationship with it, Brian C. Black spotlights our modern conundrum and then explores the challenges of our future without oil. It is this essential context, he argues, that will prepare us for our energy transition. Bringing his global perspective and wide-ranging technical knowledge, Black has written an essential contribution to environmental history and the rapidly emerging field of energy history in this sweeping, forward-looking survey.
About the Author
---
Brian C. Black, distinguished professor of history and environmental studies and division head of arts and humanities at Penn State Altoona, is the author or editor of several books, including the award-winning Petrolia: The Landscape of America's First Oil Boom and Gettysburg Contested: 150 Years of Preserving America's Cherished Landscape. His articles appear in the New York Times, the Conversation, USA Today, Junior Scholastic, and the Christian Science Monitor.