Stranger Music Lib/E: Selected Poems and Songs (Compact Disc)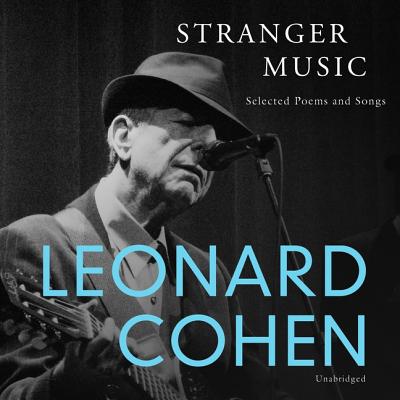 $49.00
This item is backordered and not currently available. Please contact us for an estimated availability date.
Description
---
With the appearance of his first record album in 1967, Leonard Cohen-already well known in his native Canada as a poet and novelist-was introduced to audiences in the United States, where he quickly took his place among the preeminent singer-songwriters of the time.
Over the years, and through the release of more than a dozen studio albums, Cohen gained a reputation as a dazzlingly literate and consistently daring songwriter. His status as a cult artist grew and solidified, not only in North America but all across Europe; singers of enormously diverse styles recorded his songs; his influence could be charted in every new wave of recording artists that followed his emergence. In 1988 the release of his album I'm Your Man thrust him back into the mainstream spotlight-his last three albums all hit the top twenty charts in the United States, and even after his death in 2016, fans continue to appreciate the musical legacy he left behind.
Now Stranger Music brings together, for the first time in one volume, a generous selection of Leonard Cohen's song lyrics and poetry. Stranger Music reveals the range and depth of Cohen's work. And it is a long-overdue celebration of his extraordinary gift for language that speaks with rare clarity, passion, and timelessness.