Anarchism (Broadview Encore Editions) (Paperback)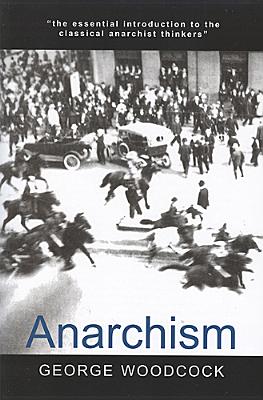 $50.54
This item is backordered and not currently available. Please contact us for an estimated availability date.
Description
---
To what degree can anarchism be an effective organized movement? Is it realistic to think of anarchist ideas ever forming the basis for social life itself? These questions are widely being asked again today in response to the forces of economic globalization. The framework for such discussions was perhaps given its most memorable shape, however, in George Woodcock's classic study of anarchism-now widely recognized as the most significant twentieth-century overview of the subject.
Woodcock surveys all of the major figures that shaped anarchist thought, from Godwin and Proudhon to Bakunin, Goldman, and Kropotkin, and looks as well at the long-term prospects for anarchism and anarchist thought. In Woodcock's view "pure" anarchism-characterized by "the loose and flexible affinity group which needs no formal organization"-was incompatible with mass movements that require stable organizations, that are forced to make compromises in the face of changing circumstances, and that need to maintain the allegiance of a wide range of supporters. Yet Woodcock continued to cherish anarchist ideals; as he said in a 1990 interview, "I think anarchism and its teachings of decentralization, of the coordination of rural and industrial societies, and of mutual aid as the foundation of any viable society, have lessons that in the present are especially applicable to industrial societies."
This classic work of intellectual history and political theory (first published in the 1960s, revised in 1986) is now available exclusively from UTP Higher Education.