Pietas Austriaca: Austrian Religious Practices in the Baroque Era (Central European Studies) (Paperback)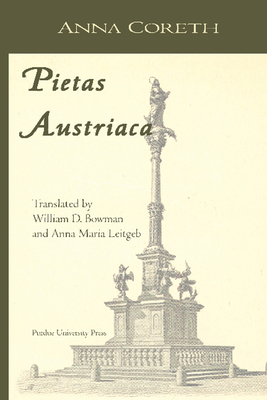 This item is backordered and not currently available. Please contact us for an estimated availability date.
Description
---
Pietas Austriaca is a path-breaking study of the relationship between religious beliefs and practices and the Habsburg political culture from the end of the medieval period to the early twentieth century. In this seminal work, originally published in 1959, Anna Coreth examines the ways that Catholic beliefs in the power of the Eucharist, the cross, the Virgin Mary, and saints were crucial for the Habsburg ruling dynasties in Austria and Spain. Coreth analyzes how leading Habsburg rulers in the early modern period, such as Rudolf I; Ferdinand I, II, and III; Maria Theresa; and Joseph II, used Catholic sacraments, rituals, and symbols to create a sense of identity and political purpose for their far-flung possessions in Europe. She further demonstrates how this Catholic culture drew on earlier models of pious Catholic rulers, especially the memory of Rudolph, and discusses the importance of this particular brand of Catholic piety in the confrontation with Protestantism in the Counter-Reformation period and in the encounter with the Muslim Turkish Empire. Coreth extends her study to discuss the myriad ways that this religious culture continued to influence Austrian society in the nineteenth and twentieth centuries. Pietas Austriaca is a tour de force that combines expert social, cultural, gender, and intellectual analysis of the political and religious landscape of one of Europe's most important empires and leading dynastic houses.