Urban Cultures in (Post)Colonial Central Europe (Comparative Cultural Studies) (Paperback)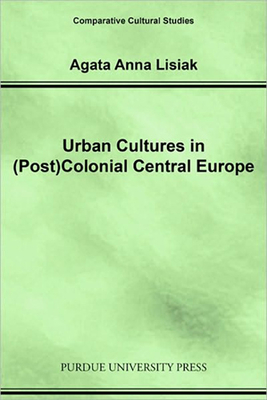 This item is backordered and not currently available. Please contact us for an estimated availability date.
Description
---
Berlin, Budapest, Prague, and Warsaw are cities indelibly marked by more than forty years of Soviet influence. Urban Cultures in Post Colonial Central Europe explores the ways in which these major urban centers have redefined their identities in the last two decades. Agata Anna Lisiak analyzes Berlin, Budapest, Prague, and Warsaw as (post)colonial cities because their politics, cultures, societies, and economies have been shaped by two centers of power: the Soviet Union as the former colonizer whose influence remains visible predominantly in architecture, infrastructure, social relations, and mentalities, and the Western culture and the Western and/or global capital as the current colonizer, whose impact extends over virtually all spheres of urban life. Richly grounded in theoretical traditions ranging from semiotics to comparative cultural studies, this book is an important examination of what it means to be "Central European" in a period of profound cultural change.
About the Author
---
Agata Anna Lisiak completed her Ph.D. in 2009 in communication and media studies at the University of Halle-Wittenberg. Most recently, she completed a post-doctoral fellowship in urban studies at the National Sun Yat-sen University where her research extended to Asian port cities. She has published her scholarship in English and Polish in journals and collected volumes in a variety of fields including urban studies, literary studies, and communication and media studies. She resides in Berlin.
Praise For…
---
This detailed examination of historic central European capitals--Berlin, Warsaw, Prague, and Budapest--uses visual and creative culture to explore the impact of imposed foreign regimes in the past century, with particular attention to the transition from Soviet domination. The work provides windows on central European theory--geographic models by Steven Tötösy de Zepetnek and cultural studies from Siegfried Schmidt and Itamar Even-Zohar--that may be novel to US urbanists. Lisiak reviews a historical framework of layers of "colonization" (Austrian/German/Nazi, Soviet, Western, and globalization) that have shaped these cities, although one might wish for engagement with questions raised within wider colonial studies (e.g., by Frantz Fanon). Chapters are encyclopedic, scrutinizing heraldry, urban logos, Web sites, and printed tourist materials for all four cities in one chapter, followed by chapters on new architecture and renovation (sadly, with no illustrations) and post-1989 literature and films. The detailed chronologies and comparisons among all cities make for a jerky read, especially in the history chapter. The insistent data, while important for researchers, may make it difficult for readers to extract wider conclusions from myriad examples or to understand what differences among these cities teach one. Summing Up:
Recommended. Upper-division undergraduates and above.G. W. McDonoghBryn Mawr College