17 Temptitle for Title Removal (Cracker Western) (Paperback)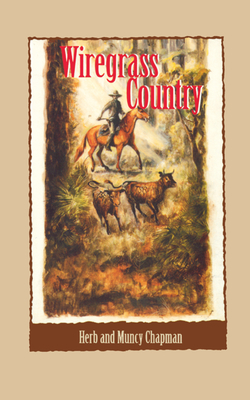 Description
---
Cracker Westerns are rip-roarin, action-packed, can't-put-'em-down tales set in the frontier days of Florida. They are full of adventure, real heroes, and vivid, authentic details that bring Florida's history to life.
It's 1835 in the rugged frontier of the Florida Territory--known as "Wiregrass Country" for the wild grass found there. Treff Ballowe and his adopted family, the Dovers, are struggling to keep Three Springs Ranch thriving under threat of rustlers and renegade Indians. Ace and Amaly Dover moved to Florida in 1816 and managed to withstand the subtropical weather, insects, and wild animals to accumulate a large herd of beef cattle. Now the family is being further tested as another Seminole War is brewing, and outlaws are on the rise. On his way home from a cattle sale in Mobile, Treff narrowly escapes being killed by bandits; saves the life of Hank O'Mara, a rancher shot miles from his home; and is wounded after helping fight a band of Indians attacking homesteaders. Treff recognizes their leader as He-with-One-Eye-of-an-Eagle, the Indian who orphaned Treff and his brother, Ten, fifteen years earlier. Will Treff finally get his revenge on his parents' murderer? Why is Zeke Mongol, of the Brown Owl Ranch, so secretive? And who will win the heart of the Dovers' high-spirited daughter, Marvelous? Since officers of the law are few and far between in the new Florida Territory, it's up to the Dovers to protect themselves and their property. The action never stops in this saga of one family's struggle to meet the challenges and claim the promise of this new land.

Next in series > >
See all of the books in this series
About the Author
---
Muncy Chapman is the author of nine novels and has won numerous awards for her poetry, stories, and articles. Both Herb and Muncy were raised in Florida and still call the state home.