Virtue Ethics: An Introduction (Prometheus Lectures) (Paperback)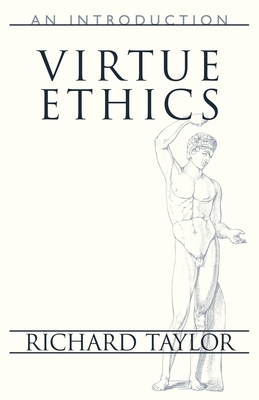 List Price: $20.99
Our Price: $17.84
(Save: $3.15 15%)
Description
---
In this fresh evaluation of Western ethics, noted philosopher Richard Taylor argues that philosophy must return to the classical notion of virtue as the basis of ethics. To ancient Greek and Roman philosophers, ethics was chiefly the study of how individuals attain personal excellence, or "virtue," defined as intellectual sophistication, wisdom, strength of character, and creativity. With the ascendancy of the Judeo-Christian ethic, says Taylor, this emphasis on pride of personal worth was lost. Instead, philosophy became preoccupied with defining right and wrong in terms of a divine lawgiver, and the concept of virtue was debased to mean mere obedience to divine law. Even today, in the absence of religious belief, modern thinkers unwittingly continue this legacy by creating hairsplitting definitions of good and evil.

Taylor points out that the ancients rightly understood the ultimate concern of ethics to be the search for happiness, a concept that seems to have eluded contemporary society despite unprecedented prosperity and convenience. Extolling Aristotle's Nicomachean Ethics, Taylor urges us to reread this brilliant and still relevant treatise, especially its emphasis on an ethic of aspiration.
About the Author
---
Richard Taylor (Interlaken, NY) has held professorships in philosophy at Brown University, the graduate faculty of Columbia University, and the University of Rochester. He is the author of Restoring Pride; Love Affairs: Marriage & Infidelity; and Freedom, Anarchy, and the Law.