God of Becoming and Relationship: The Dynamic Nature of Process Theology (Paperback)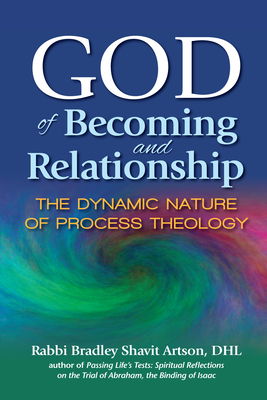 List Price: $20.99
Our Price: $17.84
(Save: $3.15 15%)
Warehouse, In Stock | Usually Ships in 1-5 Days | New
Description
---
You no longer have to choose between what you know and what you believe-an accessible introduction to a theological game-changer.
Much of what you were told you should believe when you were younger forces you to choose between your spirit and your intellect, between science and religion, between morality and dogma: unchanging laws of nature vs. miracles that sound magical; a good God vs. the tragedies that strike all living creatures; a God who knows the future absolutely vs. an open future that you help to shape through your choices.
This fascinating introduction to Process Theology from a Jewish perspective shows that these are false choices. Inspiring speaker, spiritual leader and philosopher Rabbi Bradley Shavit Artson presents an overview of what Process Theology is and what it can mean for your spiritual life. He explains how Process Theology can break you free from the strictures of ancient Greek and medieval European philosophy, allowing you to see all creation not as this or that, us or them, but as related patterns of energy through which we connect to everything. Armed with Process insights and tools, you can break free from outdated religious dichotomies and affirm that your religiosity, your spirit, your mind and your ethics all strengthen and refine each other.
About the Author
---
Rabbi Bradley Shavit Artson, DHL, (www.bradartson.com) an inspiring speaker and educator, holds the Abner and Roslyn Goldstine Dean's Chair of the Ziegler School of Rabbinic Studies and is vice president of American Jewish University in Los Angeles. He is a member of the philosophy department, supervises the Miller Introduction to Judaism Program and mentors Camp Ramah in California. He is also dean of Zacharias Frankel College in Potsdam, Germany, ordaining rabbis for the European Union. A regular columnist for the Huffington Post, he is author of many articles and books, including Renewing the Process of Creation: A Jewish Integration of Science and Spirit; God of Becoming and Relationship: The Dynamic Nature of Process Theology and Passing Life's Tests: Spiritual Reflections on the Trial of Abraham, the Binding of Isaac (all Jewish Lights).