Bone Light (Paperback)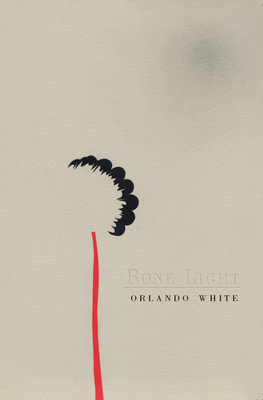 List Price: $15.95
Our Price: $13.56
(Save: $2.39 15%)
Warehouse, In Stock | Usually Ships in 1-5 Days | New
Description
---
Orlando White explores language from a Diné (Navajo) perspective.  One idea that interests him, inspires him to think and write, is the idea of the English language as a forgotten language.

Imagine if we as a people, all people in the United States, are speaking an Indigenous language rather than English; that the English language exists merely as a language of the colonial past.  White explores and experiments with this particular colonizing language, because that language remains a kind of cultural/intellectual/social threat to Indigenous thought, as English was imposed to dehumanize Indigenous peoples from their culture, language, and consciousness. 

White's Diné perspective poetically reveals audience notion of linguistic dehumanization within the Bone Light volume.  Non-Natives, throughout American history, have documented the Indigenous Americas using the dominant written word of English.  Thus, as an artist, White writes what he writes to document as well, but also to create something a bit more beautiful (intriguing) than harmful (erasing). White is not attempting critique of the English language; he is working with it to gain a better understanding of viewpoints, veritably creating a relationship by way of exploring language.
About the Author
---
Orlando White is Diné (Navajo) from Sweetwater, Arizona. He is of the Zuni Water Edge People and born for the Mexican Clan. He received his A.A. and B.F.A. in creative writing from the Institute of American Indian Arts in Santa Fe, New Mexico and his M.F.A. from Brown University. He is a recipient of a Truman Capote Creative Writing Fellowship, a Zora Neale Hurston award from Naropa University, and many other poetry scholarships from the Idyllwild Arts, Napa Valley, and Taos summer writing programs. He has been involved with many mentor programs and has taught creative writing to elementary, high school, and college students in New Mexico, Arizona, Utah, New York, and Rhode Island. His poems have appeared in Ploughshares, Red Ink Magazine, To Topos, 26 Magazine, and Ur Vox. 
Praise For…
---
Orlando White's Bone Light recreates poetry from the molecular level.
His vision presents language letter by letter: as body, as recipe, as
originary myth, as admonition. Here, poetry moves stealthily through
the smallest increments, in the "pause between ink and letter when
words are silent, unclothed." In that bare space, poems keep time
through their own arcane measure and the reader sees a "human
clock"emerge, one whose face is as much halo as empty zero.   This
astonishing writing dissects language with surgical and magical
precision. White peels back our assumptions like a skin and gives us
the irradiated, irreducible light of the bone.
Elizabeth Robinson
Orlando White's poetry glimmers with Diné notions of "thought creating thought" while re-configuring
saad
(language) into floating archipelagos of states which mutate into flashes of images that compel and startle. His work then peels forth a new perception of what language might be if we eliminate our own desires to maintain stasis in a changed world.
Bone Light
is an occasion marking the illumination of the body's silence, the blank areas in which our breathing
shadows
the stains of letters punched onto the surface of a blank page, where the poet pages back a blank sound, filling it with the
"open dark"
  as he  "
amputates one letter to fix another
" so that we too may be changed in the act of the recoding of language.  
– Sherwin Bitsui