The Five Love Languages: Singles Edition (CD-Audio)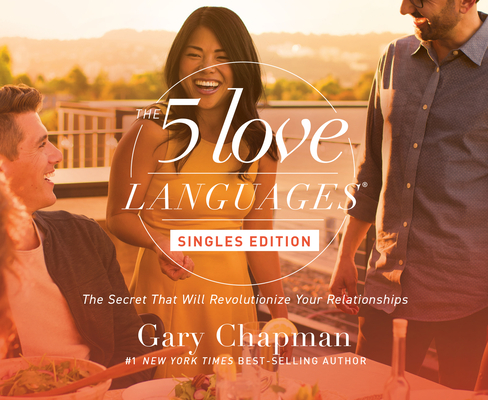 $22.99
This item is backordered and not currently available. Please contact us for an estimated availability date.
Description
---
The five love languages work for everyone (they're not just for married couples)... In this world we're surrounded by more people than ever—yet we often still feel alone. Being single or married has nothing to do with whether you need to feel loved! Everyone has a God-given yearning for complete and unconditional love in the context of all relationships. If you want to give and receive love most effectively, you've got to learn to speak the right love language. Different people with different personalities express love in different ways. In fact, there are five very specific languages of love: Words of affirmation, gifts, acts of service, quality time, and physical touch. Dr. Gary Chapman's original bestseller was first crafted with married couples in mind, but the love languages have proven themselves to be universal. The message of this audiobook is now tailored to meet the unique and real desires of single adults. Insert disc 5 into your PC to access the PDF material.
About the Author
---
Gary Chapman is the author of the New York Times bestseller The Five Love Languages. With more than 30 years of counseling experience, he has the uncanny ability to hold a mirror up to human behavior, showing readers not just where they go wrong, but also how to grow and move forward. Dr. Chapman is the host of the weekly one-hour radio program "Building Relationships". He is a prolific conference speaker and makes his home with his wife, Karolyn, in North Carolina.
Praise For…
---
"Christian author Gary Chapman applies his groundbreaking thinking on love to single people. In an immensely satisfying lesson, he explains that the love languages are not just skills but expressions of a deep human need to give ourselves fully to another person—even after the initial bliss ends. Offering many sophisticated insights and suggestions along the way, he explains the five languages, shows how they play out for single people at various life stages, and extends the lesson to friendships, work relationships, and personal success. Chris Fabry's reading is natural and appealing. His gentle authority and desire to help are obvious from the opening sentence and will motivate many singles to begin working on life's most important challenge." 
T.W. © AudioFile Portland, Maine