Animals of Ohio's Ponds and Vernal Pools (Hardcover)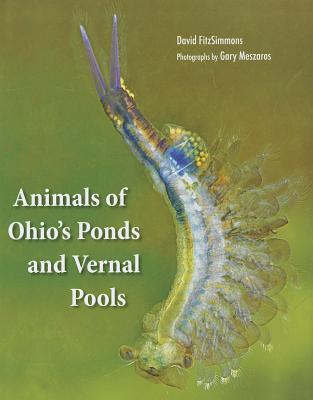 List Price: $48.00
Our Price: $40.80
(Save: $7.20 15%)
Description
---
A fascinating and beautiful guide to Ohio's extraordinary wetland wildlife
The Buckeye State's many ponds and vernal pools are populated by a dizzying variety of wildlife. Animals of Ohio's Ponds and Vernal Pools takes a close-up look at unique wetlands--from fascinating fish and amphibians to intriguing insects and birds--besides examining pond and vernal pool ecology, Ohio's geologic history influencing wetland formation, and hydrology and energy cycles.
In prose that enlightens and entertains, author David S. FitzSimmons uncovers both the rare and common life-forms found in and around Ohio's ponds and vernal pools. First he discusses the Buckeye State's variety of small lakes, covering everything from managed farm ponds to glacially formed basins. He then turns to vernal pools, temporary waters that fill in the late winter or spring and dry up in the summer. His moving prose describing specialized amphibian breeding habitats includes vivid accounts of rainy spring nights when hundreds of mole salamanders slip into the filling waters while equal numbers of wood frogs "clack" loudly in the dark. Accompanying these scientifically accurate and poetic descriptions are Gary Meszaros's extraordinary photographs, including close-ups of multicolored dragonflies, underwater shots of fish, beautiful images of birds, and idyllic vistas of Ohio's serene ponds and secluded pools.
Animals of Ohio's Ponds and Vernal Pools is a wonderful resource about the wetlands and wildlife that will inspire readers to learn about and protect their own natural environments.
About the Author
---
David S. FitzSimmons is a professor of English at Ashland University in Ohio. A freelance writer and photographer, his work has appeared in Ohio Magazine, Natural Ohio, Popular Photography & Imaging, Shutterbug, and other magazines, as well as in numerous newspapers and online publications. Gary Meszaros, a retired schoolteacher, has been a dedicated nature photographer for more than twenty-five years. His photographs have appeared in many publications, including Smithsonian, National Wildlife, National Parks Magazine, Natural History, and Timeline.