What Flies Want: Poems (Iowa Poetry Prize) (Paperback)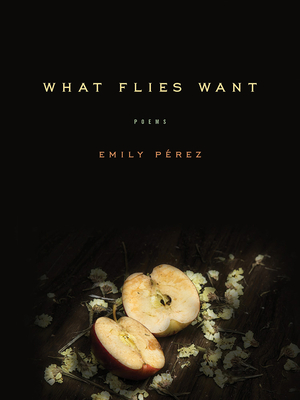 List Price: $19.95
Our Price: $16.96
(Save: $2.99 15%)
Warehouse, In Stock | Usually Ships in 1-5 Days | New
Description
---
In What Flies Want, disaster looms in domesticity: a family grapples with its members' mental health, a marriage falters, and a child experiments with self-harm. With its backdrop of school lockdown drills, #MeToo, and increasing political polarization, the collection asks how these private and public tensions are interconnected.

The speaker, who grew up in a bicultural family on the U.S./Mexico border, learns she must play a role in a culture that prizes whiteness, patriarchy, and chauvinism. As an adult she oscillates between performed confidence and obedience. As a wife, she bristles against the expectations of emotional labor. As a mother, she attempts to direct her white male children away from the toxic power they are positioned to inherit, only to find how deeply she is also implicated in these systems. Tangled in a family history of depression, a society fixated on guns, a rocky relationship, and her own desire to ignore and deny the problems she must face, this is a speaker who is by turns defiant, defeated, self-implicating, and hopeful.
 
About the Author
---
Emily Pérez is author of House of Sugar, House of Stone and coedited The Long Devotion: Poets Writing Motherhood. She works as a high school teacher and dean, and lives in Denver, Colorado.
Praise For…
---
"The poetry of Emily Pérez will not allow what is hers to be stolen. She interrogates what has power over her, even as it is in her, as it has formed and informed her. Her work takes on the forces that make womanhood something to survive—she looks hard at love and family and devotion and is not afraid to make of them a sad song, an angry anthem, an ode of vexed joy, a complex and overflowing music. Each note is hard-won, truly traveled, and Pérez is a poet who knows what we live through belongs to us: the dark fear, the radiating beauty, the intuitive and difficult paths between."—Brenda Shaughnessy, judge, Iowa Poetry Prize

"Emily Pérez is one of my favorite poets because her work resists tidy category. Her music is crisp and weird; her backdrop is speculative, and most importantly she nimbly unpacks the intense, contorting pith of Pérez as mother/woman/artist/Latina/trickster/white-adjacent body. We want What Flies Want for its sweet howl calling out from the trenches of a home full of swords, of ticking time bombs, and stolen jewels. We want poetry to be this mythically corporeal in its excavations 'inscribed with girls in the woods.'"—Carmen Giménez Smith, author, Be Recorder