Divine Design (Library Edition): God's Complementary Roles for Men and Women (CD-Audio)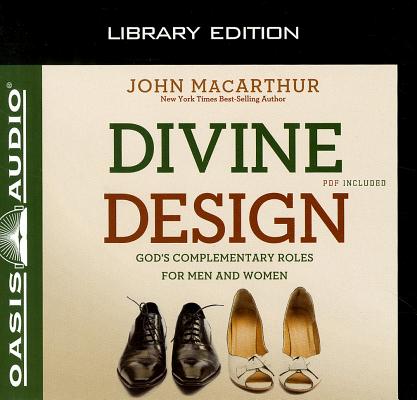 $39.99
This item is backordered and not currently available. Please contact us for an estimated availability date.
Description
---
We're facing an identity crisis. For decades our culture has tried to blur the lines between men and women, to make gender irrelevant, all in the name of equality. It's a message that has slowly infiltrated our marriages, our homes, and even our churches. Yet instead of creating harmony, this message has only caused confusion, ultimately leading to a tragic breakdown of relationships and families. Divine Design calls us back to God's original intent for men and women. Clearing away the cultural noise and misconceptions, author John MacArthur tackles big issues such as authority in marriage, mothers in the home, and God's view of equality, all while exploring the innate differences between men and women. Throughout, MacArthur provides an indispensable guide for understanding your mate and shares how embracing your unique design can foster security, balance, and love in a marriage and family. Divine Design includes a PDF with a guide for both personal and group study, which features discovery questions, suggestions for prayer, and activities, all designed to connect life-changing truths with everyday living.
About the Author
---
John MacArthur, Jr. is president and featured teacher of Grace To You, the nonprofit organization responsible for developing, producing, and distributing John's books, audiocassettes, and the "Grace to You" radio program. "Grace to You" airs more than 800 times daily in locations across America and around the world. He is the author of dozens book.