A Journey Through the Weather (Hardcover)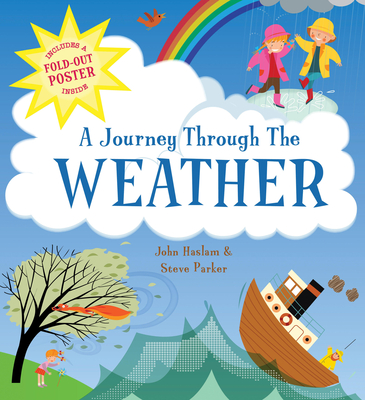 List Price: $16.95
Our Price: $14.95
(Save: $2.00 12%)
Description
---
Take a journey into the weird and wonderful world of the weather! Prepare to be swept off your feet by the wind and experience all the different types of wild weather first hand! From sunshine to snow, rain to hurricanes, swot up on how our weather works, and find out exactly how it shapes our planet. With a quiz included at the back of the book, readers can test themselves on the knowledge they have learned! Packed with lively illustrations to reveal the wonderful weather, this delightful factual picture book is perfect for a parent and child to read together or to explore independently.
About the Author
---
Steve Parker is an author, editor and consultant specialising in information about the natural world, biology, technology and general sciences. After receiving a First Class Honours BSc in Zoology, Steve went on to work in house at various publishers including Dorling Kindersley and Haymarket. His backlist has grown to 300+ titles, with 150+ as editor or consultant. They vary from small, light-hearted "one-offs" to heavy-duty tomes, commissioned by a wide clients base including international publishers and co-edition specialists.
John Haslam has been working as an illustrator for most of his professional life. John worked in advertising for 10 years and worked on various projects including TV storyboards, to illustrating for all kinds of accounts from Pritt Stick (the Pritt Stick Man was his invention), to comic pages such as Danger Mouse, Disney and Transformers.