Transleithanian Paradise: A History of the Budapest Jewish Community, 1738-1938 (Central European Studies) (Paperback)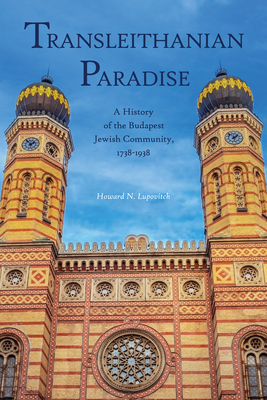 This item is backordered and not currently available. Please contact us for an estimated availability date.
Description
---
Transleithanian Paradise: A History of the Budapest Jewish Community, 1738-1938 traces the rise of Budapest Jewry from a marginal Ashkenazic community at the beginning of the eighteenth century into one of the largest and most vibrant Jewish communities in the world by the beginning of the twentieth century. This was symptomatic of the rise of the city of Budapest from three towns on the margins of Europe into a major European metropolis.
Focusing on a broad array of Jewish communal institutions, including synagogues, schools, charitable institutions, women's associations, and the Jewish hospital, this book explores the mixed impact of urban life on Jewish identity and community. On the one hand, the anonymity of living in a big city facilitated disaffection and drift from the Jewish community. On the other hand, the concentration of several hundred thousand Jews in a compact urban space created a constituency that supported and invigorated a diverse range of Jewish communal organizations and activities.
Transleithanian Paradise contrasts how this mixed impact played out in two very different Jewish neighborhoods. Ter zv ros was an older neighborhood that housed most of the lower income, more traditional, immigrant Jews. Lip tv ros, by contrast, was a newer neighborhood where upwardly mobile and more acculturated Jews lived. By tracing the development of these two very distinct communities, this book shows how Budapest became one of the most diverse and lively Jewish cities in the world.