No Word for Goodbye (Paperback)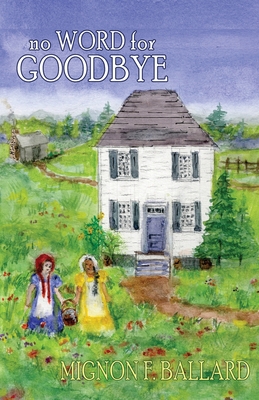 $11.95

Warehouse, In Stock | Usually Ships in 1-5 Days | New
Description
---
"... I was sure to be scalped and chopped into little pieces with a tomahawk. Well, it would serve them right if I was.
"Although I'd rather not."
* * *
In the autumn of 1831, feeling as though her heart and stomach had switched places, eleven year old Nell Webb travels from her home in the small village of Athens, Georgia, to the Cherokee capital of new Echota in the northern end of the state.
Because of family circumstances, it has become necessary for her to live for a time with her uncle, a printer there, and his Cherokee wife, and to attend school with the local children.
Instead of the expected teepees and mud huts, Nell is surprised to find a wide main street leading through a town square bordered by neat frame buildings, not unlike those in her hometown.
Homesick and resentful, Nell's friendship and adventures with her classmate, Callie, and the kindness of her uncle, aunt, and others lead her not only to a growing understanding, but respect and affection for the people she once considered primitive.
As the grim threat of removal looms closer, she shares the sadness and alarm at the injustice that her friends might be forced to leave the land they love.