There's Nothing There (Paperback)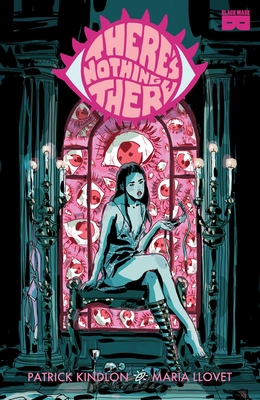 List Price: $12.99
Our Price: $11.04
(Save: $1.95 15%)
Description
---
Celebrity-socialite Reno Selleti doesn't believe in very much beyond Instagram comments, hipster drugs, and the flash of paparazzi cameras, so when a friend invites her to an EYES WIDE SHUT-type party she goes along mostly for the lulz. But the joke doesn't feel as funny when she realizes it's an actual occult ritual, and suddenly she's seeing things... horrifying apparitions trying to warn her. "RUN."

Like Darren Aronofsky remaking DRAG ME TO HELL, There's Nothing There is a stylish & hallucinatory thriller about losing yourself in the bright lights and finding yourself at rock bottom. By your new favorite artist Maria Llovet and Patrick Kindlon (We Can Never Go Home). Collects issues 1-4.
About the Author
---
Maria Llovet is a multidisciplinar artist from Barcelona. She's passionate about Fashion and Cinema. As a comic author she has published four graphic novels in different countries in Europe and debuted recently in the comic book US market, besides working in several illustration projects. Her style has its roots in the Japanese manga but drinks copiously from european art in general, and from the fashion industry. It's also characterized by a great cinematographic influence in its visual narrative. Sex and death are the big two central themes in her work.
Praise For…
---
"Full of clotted black, bourgeois gothica and sexual interaction that look almost auto-drawn. It's exciting work, dreamlike without being either light or cruel. A floating, twisting, horrorotic visual narrative that lets a story about the fear of guilt feel natural and explorative instead of threatening."
— Claire Napier

"There's a certain thrill when you feel like you're witness to something or someone great on the rise. What some call undiscovered talent can take on a very personal reaction when you feel like the one doing the discovering. That's what it feels like reading There's Nothing There."
— Multiversity Comics

"Brave and provocative while staying nuanced and sophisticated, bringing us slowly into a surreal world that feels all too real."
— Comicosity