God Speaks Your Love Language (LIbrary Edition): How to Express and Experience God's Love (CD-Audio)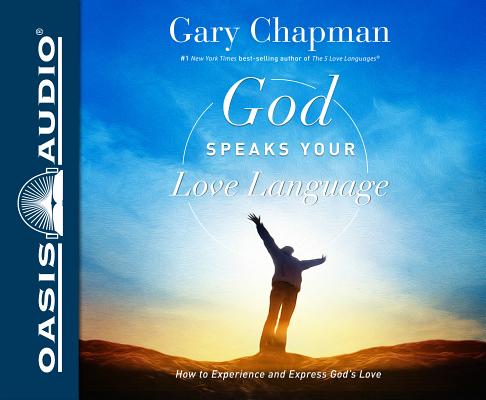 $26.99
This item is backordered and not currently available. Please contact us for an estimated availability date.
Description
---
Feel God's love more personally.
Do you realize that the God of the universe speaks your love language, and your expressions of love for Him are shaped by your love language? Learn how you can give and receive God's love through the five love languages: words of affirmation, quality time, gifts, acts of service, and physical touch.

Gary writes, "As we respond to the love of God and begin to identify the variety of languages He uses to speak to us, we soon learn to speak those languages ourselves. Whatever love language you prefer, may you find ever deeper satisfaction in using that language in your relationship with God and with other people." 

As you begin to identify the variety of languages God uses to speak love to you and others, you can learn to speak lovingly back to God and to those around you. No matter what love language you prefer, you will become more deeply connected with God and watch this bond transform all of your relationships. 
About the Author
---
GARY CHAPMAN--author, speaker, counselor--has a passion for people and for helping them form lasting relationships. He is the #1 bestselling author of The 5 Love Languages series and director of Marriage and Family Life Consultants, Inc. Gary travels the world presenting seminars, and his radio programs air on more than 400 stations. For more information visit his website at www.5lovelanguages.com.