The Story Advantage: Unleash the Power of Storytelling to Engage, Inspire, and Influence (Hardcover)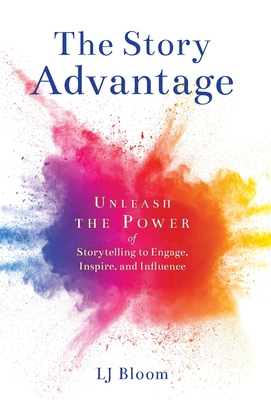 $20.34

Warehouse, In Stock | Usually Ships in 1-5 Days | New
Description
---
Telling a powerful story is one of the most important actions you can take in your business.
Never before has storytelling been more needed. Even though we are more digitally connected than in any previous time in history, we are experiencing a pandemic of disconnection. Even though we have more virtual gatherings and communities, more people feel lonely and isolated than ever. While the world experiences multiple crises on a scale that has never been seen in -human -history - climate change, the global pandemic, leadership incompetence, -poverty, and social injustice - we need hope and meaning more than ever. And storytelling delivers just that.
In this book you will discover that mastering storytelling is not confined to the lucky few. It is not dependent upon an innate skill set that you are either born with or not. It is not a cultural predisposition. It is not confined by racial or gender limitations. It is, in fact, achievable for all. It is a matter of -cultivating specific skills, awareness, and intention.
The Story Advantage shows you how to:
successfully navigate the dangerous waters of the modern era, create winning teams, and lead in a disruptive, unpredictable environment that requires innovation, creativity, and a different kind of presence
thrive personally and professionally, creating phenomenal opportunities for yourself, your team, and your organization
lead with the knowledge and confidence that nothing can unhinge, -unravel, or destroy your vision for a better world
reap the benefits of knowing that you are creating a new world
capture the most exciting ideas and innovations, create wealth and -sustainability, and drive social change
The Story Advantage helps you discover your innate storyteller, understand the power of story, and discover your core story. You will begin to tell and live the stories that will impact and inspire your professional and personal life.