Pirates, Eye Gougers, and Native American Rings (Paperback)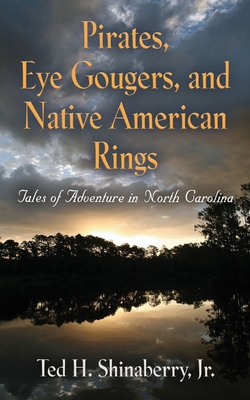 $18.85

Warehouse, In Stock | Usually Ships in 1-5 Days | New
Description
---
Eli is head of the school board in a rural community in the 1820's. He lives with his wife and children on the family land. He also holds a deep seeded fear from a tragic day long ago. Now on a dark lonely night on a small wooded path he must face those fears.
John William knows he has a difficult decision. The Civil War has started and the country is divided. He boldly makes his decision and joins the conflict.
Travis is a freed slave whose wife was kidnapped by pirates. Rescued in the wilderness by a Native American, he now has a choice. He can leave for freedom, or stay and fight for his wife.
Daniel is a twenty-year old farmer working on rented land with a new wife. Knowing he must do more to take care of his Laura, he joins a North Carolina militia whose mission is to rid the coast of pirates. What happens next is a series of adventures that will transform the family for generations.