Sog - A Photo History of the Secret Wars (Hardcover)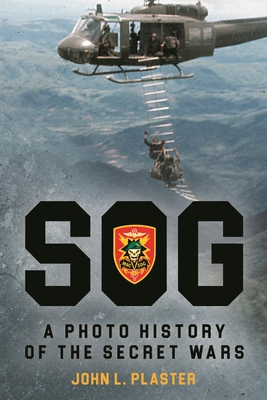 List Price: $49.95
Our Price: $42.46
(Save: $7.49 15%)
Description
---
A new edition of this classic illustrated history of the operations and operatives of MACV-SOG in the Vietnam War.

In 1972 the U.S. military destroyed all known photos of the top-secret Studies and Observations Group, with the intention that details could never be made public. But unknown to those in charge, SOG veterans had brought back with them hundreds of photographs of SOG in action and would keep them secret for more than three decades.

In this new edition of SOG: A Photo History, more than 700 irreplaceable photos bring to life the stories of SOG legends Larry Thorne, Bob Howard, Dick Meadows, George Sisler, "Q" and others, and document what really happened deep inside enemy territory: Operation Tailwind, the Son Tay raid, SOG's defense of Khe Sanh, Hatchet Force operations, Bright Light rescues, HALO insertions, string extractions, SOG's darkest programs and much more.