Teeter (Paperback)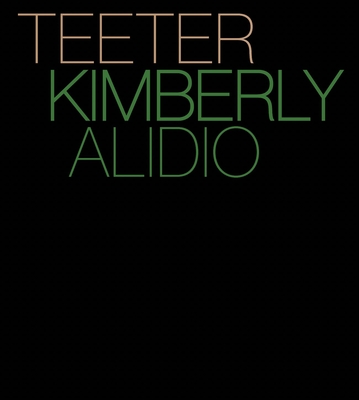 List Price: $18.95
Our Price: $16.11
(Save: $2.84 15%)
Coming Soon - Available for Pre-Order Now
Description
---
An autohistoriography of felt time that arises from subversive hearing practices and the emotional prosody of a mother tongue one does not understand but activates in another poetic language.
Comprised of three long poems, Teeter knows experimental forms can be as intimate as mothering; knows we can understand languages we do not speak. From "Hearing"s intensities of attention, to "Ambient Mom"'s familial Filipino immigrant soundscapes, to "Histories"s careful scrutiny of the socially-sanctioned narratives and trajectories to which we are meant to aspire, Teeter's lessons in listening reverberate across career retrospectives and heritage languages, colonial histories and domestic intimacies, reattuning us to what we've neglected to notice in our efforts to create a life we can understand.
About the Author
---
​​Kimberly Alidio is the author of four books of poetry, including why letter ellipses: once teeth bones coral: , a Lambda Literary Award Finalist, and after projects the resound, and three chapbooks. They teach prose and poetics for Bard Prison Initiative, Bard's Language and Thinking Program, and the Milton Avery Graduate School of the Arts. They live in Catskill, New York.