The King of Elfland's Daughter (Hardcover)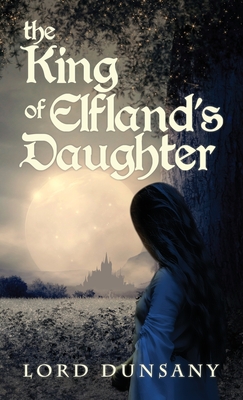 Description
---
First publicized in 1924 as one of the most influential fantasy works of all time, The King of Elfland's Daughter by Lord Dunsany is considered a fantastical masterpiece. The Anglo-Irish author published more than ninety books over his lifetime, including short stories, plays, and essays. Though he dabbled in many different genres, he is most renowned for his fantasy works. The King of Elfland's Daughter is particularly well-known for influencing the subgenres of fairytale fantasy and high fantasy, which were unfounded at the time.
The lord of Erl, a land of mortal humans, is asked by the parliament of his people for a magic lord to rule them since it has been seven hundred years since they have seen magic. The lord sends his son, Alveric, into Elfland in order to marry Lirazel, the King of Elfland's daughter. Alveric, with only an ancient battle sword gifted to him by his father to help him journey through Elfland where time passes slower, knows that he must acquire a magical sword in order to prevail against the King of Elfland. After journeying in search of an enchanted sword, Alveric crosses into Elfland and succeeds in finding the princess. Lirazel, who falls in love with Alveric's chivalry and determination, agrees to marry him and follow him back to Erl. However, Lirazel has no idea how different the customs are between Elfland and Earth, and she struggles to fit into the community of Erl. Soon, the King of Elfland realizes that his daughter will age vastly on Earth, eventually dying, and decides to take matters into his own hands. Can the love between a mortal man and an elf princess prevail over the differences that are found between them?
The King of Elfland's Daughter is a poetic story that explores heartbreak in its darkest hour and implores us to ponder where true love conquers all. With Lord Dunsany's gorgeous writing, magical storytelling, and unique fantasy themes, this Fantasy Masterwork will leave its wonderous mark on its readers.