Community Is the Way: Engaged Writing and Designing for Transformative Change (Paperback)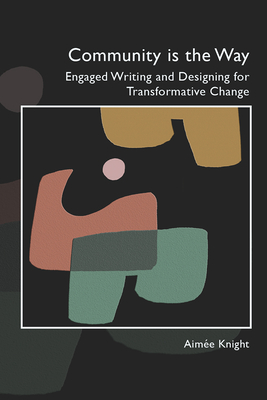 This item is backordered and not currently available. Please contact us for an estimated availability date.
Description
---
How can we design for equity and justice in our community partnerships? This field guide offers a vision for enacting social justice with community partners. Working from a community's resources and strengths toward the goal of building its internal capacity, this book considers how actions such as grassroots activism, decolonization efforts, co-resistance movements, and social change initiatives can support reciprocity and mutuality. Community is the Way provides examples of concrete, situated action grounded in disciplinary knowledge and extensive fieldwork. Reflecting on her experiences operating a community writing program, author Aimée Knight argues that the equity-based approach described in this book requires a commitment to interrogating how power, oppression, resistance, privilege, penalties, benefits, and harms are built into the systems we seek to change. Knight offers a community-led approach that builds bridges of understanding and support and charts a path toward transformative change.
About the Author
---
Aimée Knight is associate professor of Communication and Media Studies at Saint Joseph's University. She is the founder and director of the Beautiful Social Research Collaborative, a community writing program in which students have partnered with over 100 nonprofits and community-based organizations worldwide. She has pursued community engagement projects with the United States Peace Corps (Poland XIV), Camp GLOW (Girls Leading Our World), the PhotoVoice Collective, Michigan State University's Public Humanities Collaborative, TEDxSJU, and TEDxPhiladelphia, and as a member of the Design Justice Network. Her published work appears in Computers and Composition, Computers and Composition Online, Journal of Business and Technical Communication, Harlot: A Revealing Look at the Arts of Persuasion, and the edited collections Making Space and Doing More Digital Humanities.