Star Wars: The Phantom Menace Graphic Novel Adaptation (Star Wars Movie Adaptations) (Paperback)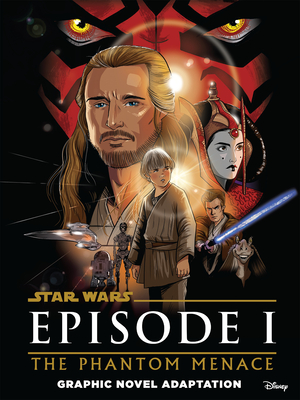 List Price: $9.99
Our Price: $8.49
(Save: $1.50 15%)
Description
---
Experience the excitement and thrill of the epic Star Wars movies in this young-reader friendly adaptation of Episode I!

Peace reigns in the Galaxy, guarded by the thousand-years-old Jedi Order. But dark forces plot in the shadows to restore the power of the Sith, long believed gone. Unaware of this evil plan, two Jedi Knights rescue Queen Amidala of Naboo and discover a young boy who could forever change the fate of the universe.

Capturing the galaxy-spanning action of The Phantom Menace, experience Episode I as a beautiful graphic novel combining the epic wonder of Star Wars with streamlined, young-reader friendly designs. This all-ages graphic novel is a must-read for longtime fans and a great introduction for young newcomers!
About the Author
---
Alessandro Ferrari began writing comics for Disney after he attended a script-writing course at the Accademia Disney in Milan in 2005. He's written adventures for Mickey Mouse, Frozen, Pirates of the Caribbean, Witch, and High School Musical. He also adapted numerous films to the graphic novel format, including Wall E, Up, Alice in Wonderland, Frozen, Zootopia, and Finding Dory. Finally, he's written the most recent comic adaptations of the first seven Star Wars films.