Puberty For Girls: The Ultimate Puberty And Period Book For Teens And Adolescent Girls (Puberty Psychology) (Paperback)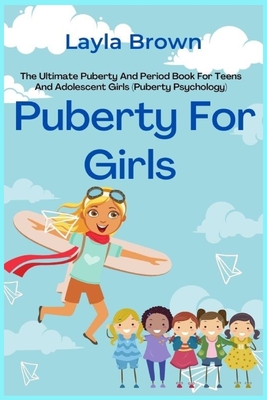 $12.42
This item is backordered and not currently available. Please contact us for an estimated availability date.
Description
---
For girls, puberty is one stage in life when they want to look their best. And, if they have been naughty or nice during childhood, then this can be a particularly difficult period. While it is natural to feel excited about starting a new phase of your life, being a teenager is not all fun and games.
Puberty is one of the most exciting events that happen to teenagers. They experience the changes happening to their bodies, minds, and emotions. During this time, boys start thinking about sex, girls start getting a new and very noticeable appearance, and hormones start causing problems. Girls also start worrying about their bodies and what others think.
Girls have to cope with puberty for the first time. This can be a confusing and anxious time, especially if you feel you are not measuring up. With some planning and practice, you can get your body back and feel better about yourself again.
Puberty is the start of a new stage in a girl's life. During puberty, girls experience many changes, including changes to their bodies, mental health, mood, and sexuality. However, puberty is not an unavoidable part of growing up; it can be managed and controlled. This book is a guide to puberty for girls, and it includes advice on:
What to expect:
How to deal with stress and anxiety
Ways to manage your body
Techniques to cope with emotions and relationships
Tips for self-image
How to talk to your parents
What to do when you feel confused.
How to manage your homework