Simple Mileage Log: Logbook for Monitoring & Tracking Travelled Distance - Mileage Log Form - B&W Cubes (Paperback)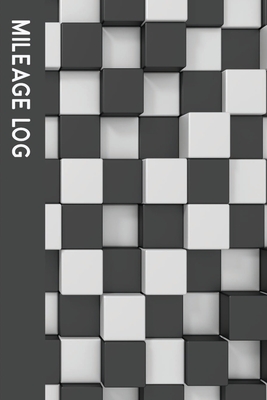 $6.99
This item is backordered and not currently available. Please contact us for an estimated availability date.
Description
---
MILEAGE LOG BOOK - NOTEBOOK FOR RECORDING & TRACKING DISTANCE TRAVELLED OF VEHICLES - 6" x 9" - 110 PAGES - USEFUL FOR TAX PURPOSES & PERSONAL USE - SMALL & PORTABLE FOR CARRYING AROUND OR KEPT IN CAR GLOVE COMPARTMENT
Mileage Log Book features:
110 pages white paper
Size of book - 6" x 9"
Non-spiral bound
Good quality paper
Soft, sturdy matte cover
This book is part of a series that are available in separate volumes with different cover designs to match your personal preferences.
Book covers available in designs include the following:
Vol. 1 ISBN: 9781686771613
Vol. 2 ISBN: 9781686773044
Vol. 3 ISBN: 9781686774164
Vol. 4 ISBN: 9781686775611
Vol. 5 ISBN: 9781686777226
The books can easily be located using the ISBN numbers provided. Just type (or copy & paste) the numbers onto the Amazon search bar and you would be able to find the books.