The Madman: His Parables and Poems (Annotated) (Paperback)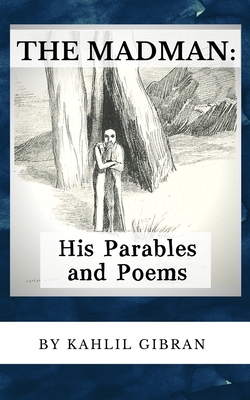 $6.98
This item is backordered. Please contact us for an estimated availability date.
Description
---
This Edition of The Prophet is Annotated and Was Originally Published in 1918
Kahlil Gibran is very well known for his book, The Prophet, which was published in the United States in 1923.
He was born on January 6, 1883 in Bsharri, which is located in present-day Lebanon. His mother's name is Kamila Jubran and his father's name is Khalil Sa'd Jubran. He had a half-brother, from his mother's first marriage, as well as two sisters. His family were Christians (specifically Maronite Christians).
His father, who was a tax collector, was charged with the crime of embezzlement and his property was seized. His mother left his father and she, along with Kahlil, his half-brother, and two sisters emigrated to the United States, to the city of Boston.
As a child, and in school, Kahlil was a very artistic boy. In 1896, Gibran was introduced to a man named Fred Holland Day, who had a profound influence on him. Day helped Gibran with his drawings, which he was particularly gifted with. Day also read literature to Gibran in English, which helped Gibran to overcome his struggles with the English language. It was Day and the friends of Day who encouraged Gibran to follow his artistic calling...
...And this was only the beginning. Buy Today to Read More of Gibran's Amazing Work