Top Books From The Twentieth Century: How Many Do You Know? - 1 (Paperback)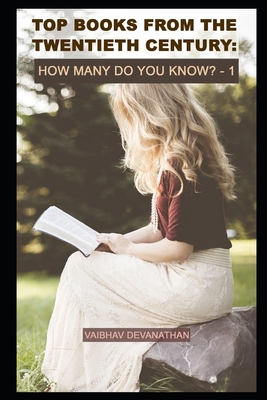 $6.99
This item is backordered and not currently available. Please contact us for an estimated availability date.
Description
---
The 1900s produced hundreds of thousands of works of literature. Most of them have vanished into the mists of time. Some timeless volumes have survived the passage of the decades. This is their story.More accurately, the story of their titles. You have probably read at least half of the classics whose names fill the following chapters. Now, you get to guess their titles, given fragments of their names, and with the names of their authors as hints, if you wish.You are given half the letters in each book title, and have to reconstruct the full titles, given those fragments. All the best.