Always Be My Banshee (MP3 CD)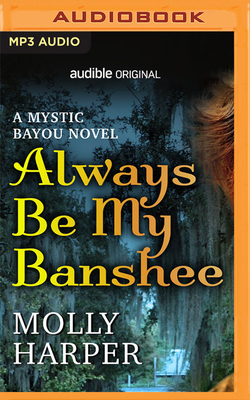 $24.99
This item is backordered. Please contact us for an estimated availability date.
Description
---
The latest Mystic Bayou novel from Audie Award-nominated author Molly Harper will have you swooning with passion and wailing with laughter
Cordelia Canton is on a top-secret assignment: travel to Mystic Bayou and use her powers as a touch-know psychic to learn more about the mysterious artifact that's been pulled from the rift site. She's partnered with Brendan O'Connor, a rare male banshee whose tall, dark, and broody good looks are a major distraction. Before long, it becomes clear that the artifact they're studying is sentient - and brimming with supernatural power. Can they harness its magic in time to stop the secret forces conspiring to steal it?