Business Valuation: The Ultimate Guide to Business Valuation for Beginners, Including How to Value a Business Through Financial Valuation (Paperback)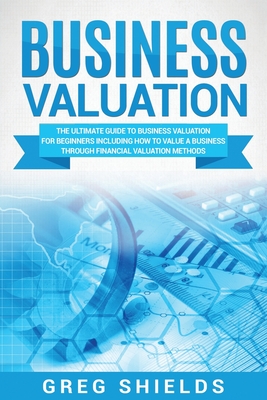 $13.32

Warehouse, In Stock | Usually Ships in 1-5 Days | New
Description
---
Say goodbye to scratching your head in confusion
This business valuation book could be the answer you're looking for...
Whether you're looking to buy or sell a business, to invest in the stock market or become a business angel, or simply to get a better idea of what your business is worth, this book contains the information you need. Each type of valuation method is introduced in turn: assets based, revenue based, earnings and cash flow based, together with discounted cash flow and 'rule of thumb' valuations. This book will show you how to calculate the value of the business. You'll also learn the strengths and weaknesses of each method of valuation; where they're useful and where they are of limited value. Does that sound as if the book is a dry, mathematical text? Far from it.
Business Valuation: The Ultimate Guide to Business Valuation for Beginners, Including How to Value a Business Through Financial Valuation Methods
contains real examples and talks about the 'art' as well as the 'science' of valuation. You'll also get a chapter that is focused on due diligence ('kicking the tyres'). Once you've read this book you should have a good handle on how to value a business. Maybe you won't be a highly paid McKinsey consultant, but you'll have what it takes to know what a business is worth, and you'll have enough smarts to avoid the obvious traps and pitfalls, such as 'dressing up' profits. That can make the difference between selling your business at a price that funds your retirement, and coming up short - or the difference between buying a great business at a good price, or paying over the odds for a moribund company.
Here are just some of the topics that are discussed in this book:
Why you might need a business valuation
The basic concepts behind business valuation
Profit based approaches
Revenues based approaches
Asset based approaches
Discounted cash flow
Sector-specific approaches
And Much, Much More
So, what are you waiting for? Start your learning now by getting this magnificent book