Lilith: The Highlander's Captive Series Book 1 (Paperback)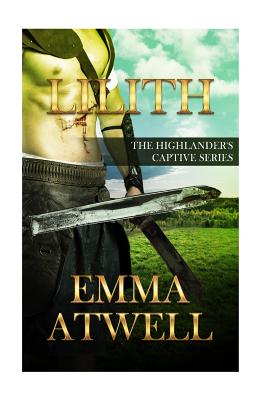 $12.99

Warehouse, In Stock | Usually Ships in 1-5 Days | New
Description
---
With her life on the line, one girl will have to trust her worst enemy: the Highlander rogue sworn to kill her.
On the lawless border between England and Scotland, the Reiver Clans hold dominion. Loyal only unto themselves, their reign of raiding and thievery at last comes to an end with the birth of a new nation--the unified kingdom of Great Britain. Ousted from her lands and left adrift, the beautiful daughter of a prominent Reiver clan leader is soon forced into marriage with an unknown and distant Highland cousin. Lilith can only hope her new home will bring her comfort and safety. But old habits die hard, as do bitter family feuds.
When a vengeful member of a rival clan vows to take Lilith's head as the final triumph in a century-old vendetta, she is stolen from the altar by a rogue-for-hire Highlander and his rugged crew. What devil-may-care mercenary Duncan Mackenzie doesn't know is that kidnapping Lilith is only the beginning of the job. When he is tasked with ending the raven-haired beauty's life, his livelihood and morals are both put to the test...but the one thing most in danger is his heart.
Lilith is the first book in a historical romance series set in the 17th century along the Anglo-Scottish border. If you like strong female heroines, alpha-male heroes, and sizzling romance, you'll love the first instalment of The Highlander's Captive Series.
The Highlander's Captive Series
Book 1: Lilith
Book 2: Moragh
Book 3: Thomas (coming soon)
Mature readers comfortable with dark themes and adult content is advised.
About the Author
---
Emma Atwell is the author of hot, steamy historical romances. She offers her readers a great romantic adventure with a range of historical genres including Scottish, Regency and Western romance bestsellers. Emma grew up with a love for romantic fiction and discovered her love for writing while in College. Her hobby soon turned into a passion which she is excited to share. She is a wife to a wonderful husband of 7 years and currently lives in Georgia. She thoroughly enjoys travelling and spending time with family. Emma is constantly thinking of new ideas for hot and steamy storylines, so stay in touch to be notified on her latest releases.