How To Hatch Chicks Using An Incubator: A Beginners Guide For Backyard Farmers: A Step by Step Guide For Backyard Chicken Farmers to Hatch Chicks Usin (Paperback)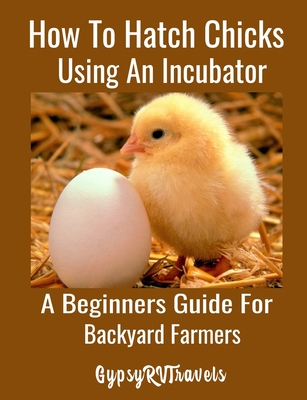 $12.95
This item is backordered and not currently available. Please contact us for an estimated availability date.
Description
---
This book is perfect for any backyard chicken farmer who's ever wanted to hatch eggs using an incubator. Most of the time chickens will nest and hatch their own chicks but sometimes they get distracted and you need to step in and help hatch them. How To Hatch Chicks Using An Incubator gives you complete instructions on how to set up the incubator, how to find fertile eggs, how to mark the eggs for turning every day, humidity & temperatures, incubating and hatching a batch of baby chicks. On sixty-nine pages, you'll find incubation charts. Each chart will give you times of the day to turn the eggs, record the temp & H (temperature & humidity) of the incubator when to candle the eggs when to stop turning the eggs for hatching, and more. If you've ever wanted or needed to use an incubator to hatch eggs then this book will get you through that process. You can use the charts for hatching turkeys and ducks also.