Horse Symbolism: The Horse in Mythology, Religion, Folklore and Art (Paperback)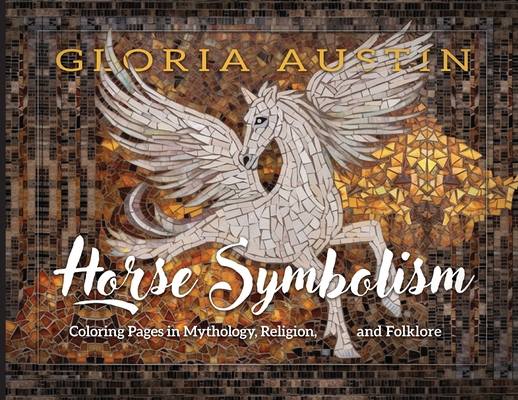 List Price: $26.00
Our Price: $22.10
(Save: $3.90 15%)
Warehouse, In Stock | Usually Ships in 1-5 Days | New
Description
---
With this book, you will travel through cultures, mythologies, and history to explore the enchanting concepts of the horse as a symbol in our lives. Explore the horse as a representation of power and wealth through connections in stories from around the world. You can discover the meaning of common folklore of the horse as a symbol of intelligence. The effect of the horses' colors as an interpretation of events and an agent of prophecy. This book examines the many symbolic meanings of the horse.
Horses are present in most cultures. Interestingly, they represent similar concepts like freedom and power. White horses represent the balance of wisdom and power in many religions and cultures. In some sects of Christianity, a white horse is a symbol of death. The horse represents freedom without restraint, travel, movement, and desire. If you had a horse, you were free to travel unfettered. To the native tribes of the Americas, horses represent power. Tribes that owned horses won more battles and controlled more territory. Consequently, a tribe's horse herd defined their wealth. Indigenous cultures often viewed the horse as an emblem of war.
In almost every mythology, the horse is present. To the Romans, the horse was related to Mars, the god of war. The sun god's chariot was drawn by horses. The Celts saw horses as good luck and bringers of good fortune. Celtic mythology also reveres the white horse. Strongly associated with Rhiannon and Epona, these gods were known to take the form of a white horse. Common folklore says that when horses are seen standing together, it is a portent of stormy weather. This is not superstition, horses often group together for protection from oncoming storms. Bible verses characterize the horse as a symbol of intelligence. Color affects horse symbolism. A red horse symbolized destruction. The mare is a maternal archetype. In dreams, the "black horse of death" is synonymous with misery. Horses represent aspects of the earth, sun, moon, water, air, and wind depending upon the culture and situation. Come to know the horse as cultures Worldwide see it in this overview of the horse symbolism.