Crash Course Biology: A Study Guide of Worksheets for Biology (Paperback)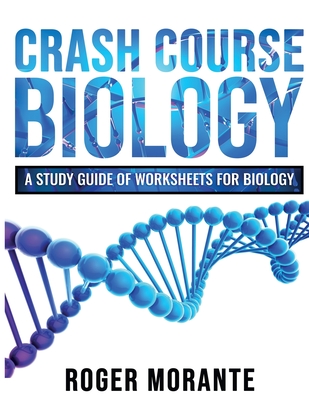 $21.95
This item is backordered and not currently available. Please contact us for an estimated availability date.
Description
---
This book effectively translates author Hank Green's YouTube video sensation of biology Crash Courses into guided question worksheets. Students follow along with Hank Green's online Crash Courses and reflect upon topics in biology using this interactive guiding question workbook. A quick type in on a Google search engine or YouTube of "Crash Course Biology" will take one to the desired site of where 40 episodes can be found. Common Core biology standards are followed in all questions inside of the Crash Course Biology: A Study Guide of Worksheets for Biology workbook helping students tap into level 3 and 4 DOK (Depth of Knowledge) thinking skills in biology while actively learning while listening to Hank Green's Biology Crash Course videos. This workbook can be used to focus students either with or without headphones on a laptop while watching the desired YouTube video thus eliminating distraction in a desired setting. Questions posed are in accordance with AP high school biology standards (aka college level biology standards) and can be used in order to improve test scores, content understanding, and effectively build upon essay structure in writing about topics in biology. Target audience includes but is not limited to native English speakers and English language learners ages 15-22. Note: Those without access to YouTube can still use these guiding questions as a guide in order find answers using their respective biology book, and by looking up answers using bolded key terms and vocabulary. Questions posed in this book are meant to inspire paragraph development including intro, thesis, body, and conclusion paragraph structure while affording the reader opportunities to analyze, evaluate, and reflect upon a wide number of topics found in biology.