The Inner Lives of Book Clubs: A Report on Who Joins Them and Why, What Makes Them Succeed, and How They Resolve Problems (Paperback)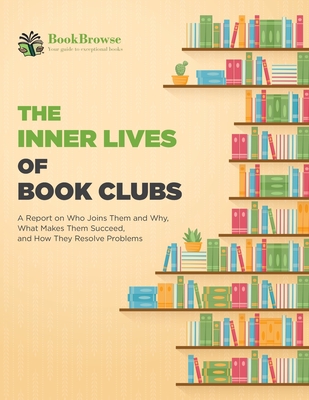 $19.95

Warehouse, In Stock | Usually Ships in 1-5 Days | New
Description
---
"Your research is impeccable, and your conclusions well supported. It is a treat to read because there is nothing else like it available. Since we run a book group program here at Darien Library supporting over 100 book groups and growing, it is of great interest to us what is happening nation-wide. Thank you for helping to keep us on top of trends."
--Patricia Sheary, Darien Library, CT

The Inner Lives of Book Clubs gets to the heart of what makes book clubs tick. It combines the findings from two surveys of 5,000 people with BookBrowse's 15 years of book club experience to bring you a data-driven guide to all things book club.

You should read this if:
You love your book club but wonder how it compares to other groups.
You've encountered issues and wish you knew how others have resolved these problems.
You're a librarian or bookseller who runs a book club, or advises patrons in book clubs on what to read.
You're a publisher or author wanting to understand book clubs.

Among much else, you'll discover:
What motivates people to join a book club, and what they love most.
The demographics of book clubs, both public and private groups.
The 12 most common book club challenges, and how to resolve them.
The relative importance of 13 elements book clubs consider when picking books.
The link between discussion length and happiness.
Different ways to pick books, and the relative benefits of each.
The role of facilitators.
What people interested in a book club but not in one want from a group.
Why people leave book clubs.
See also: Article in Publishers Weekly (bookbrowse.com/pubw)
Also available to buy in PDF at bookbrowse.com/innerlives