House Moving Therapy (Paperback)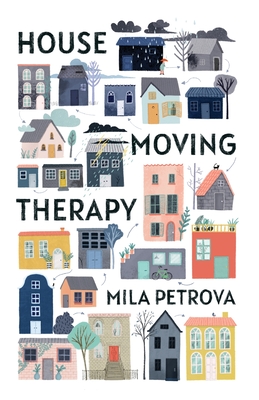 List Price: $18.99
Our Price: $16.14
(Save: $2.85 15%)
Warehouse, In Stock | Usually Ships in 1-5 Days | New
Description
---
Have you ever found yourself in a Big Mess from moving house? From losing a home or being unable to own one? From losing your bearings within yourself and the world?
What was the mess made of? Things? MORE THINGS? Thoughts? Memories? Emotions? Death? Money matters? Relationship in tatters?
If you are facing the chaos of a house move, declutter, or even a soul search with no need to move; if they feel overwhelming, scary, heart-breaking, this-is-me-and-my-life-disintegrating, read on.
Or, rather, tear a leaf after leaf, peel a layer after layer of your relationship to the things you'll find around you.
This book is about our relationship to possessions, the loss of home and the search for one's true home, and about how to use the physical chaos of a house move to sort through some of the inner psychological chaos.
It is based on the author's experience of 21 house moves (or 40, depending on how you count). It is psychological-philosophical yet practical. It is passionate, raw and non-prescriptive but also forensically analytic.
It will leave you feeling freer, lighter, braver, less swayed by musts and shoulds and other persons' home-related truths, and more at Home, wherever you are.
It doesn't matter if you are moving house or remain where you live until your dying day.
The house moving is optional in finding your True Home.
YOU making a move, again and again, is not.
Ready? Steady?
Read.