Being Owned: A Decade in Professional Decluttering (Paperback)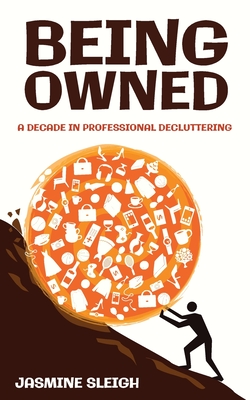 $12.59

Warehouse, In Stock | Usually Ships in 1-5 Days | New
Description
---
Have you ever asked yourself the question, "Why have I kept that?" Ever looked round your home and asked, "Are my belongings helping or overwhelming me?" Then this book is for you. Not that it will give you easy answers, but by presenting a world of breakthroughs and heartache from a decade of professional decluttering, Jasmine helps us inhabit the space where choices about our belongings can make a real difference. She asks, "Who owns who?" and ponders the power that stuff can have over everyday life. It is a celebration of lost treasures and a call to be brave to take the steps to change our environment, with some vivid and poignant stories of how she has helped so many along the way.
Jasmine Sleigh has been a professional declutterer since 2013. Her company, Change Your Space, is based in Devon and for more than ten years has supported over a thousand people in their decisions regarding millions of their belongings. She has facilitated the donation of tens of thousands of items to local charities, reclaimed rooms, enabled people to downsize, reduced fire risks, protected tenancies, and located many lost and treasured items.
Praise for Being Owned
A heartfelt, wise and fascinating insight into the world of professional decluttering, Being Owned was a joy to read.
- Sarah Turner, Sunday Times best selling author of Stepping Up, and The UnMumsy Mumseries.
Being Owned is a beautifully-written testament to the deeply sensitive and highly skilled work of one of the UK's most experienced professional declutterers. Jasmine's empathy and understanding shine through the accounts of helping clients to sort through layers of stuff, liberating their homes and their lives. This book should be read by anyone living, caring for or working with people affected by hoarding disorder and/or chronic disorganisation.
- Juliet Landau-Pope, productivity coach and author of Being More Productive and Clearing Your Clutter
Jasmine eloquently shares the fascinating reality of decluttering, the side you won't see on TV. The stories of what has led to their hoarding or retaining of stuff, and the resistance in letting go really shines a light on our relationship with stuff. Couldn't put it down.
-Chris Lovett, coach, TED speaker and author of Discovery of Less (2021)