Smeop (Hot) (Paperback)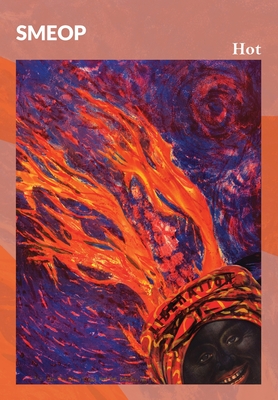 List Price: $17.99
Our Price: $15.29
(Save: $2.70 15%)
Warehouse, In Stock | Usually Ships in 1-5 Days | New
Description
---
SMEOP - a series of themed annual anthologies from Black Sunflowers Poetry Press - brings together some of the most extraordinary voices in global poetry.
In chapters - RADIANT, HEAT, FLAMES, FIRE, ABLAZE, BURNING and EMBERS, this anthology brings together the work of 40 poets. In a cumulative evocation of spirit, humdrum summers, pastoral passion, landscapes of lament, earthly disquiet, urban rages and scorched earth, SMEOP (Hot) -a palimpsest for the planet - unveils its plea for the world.
With contributions from:
Celia Lisset Alvarez, Alprentice X Aries, Angela Arnold, Constance Bacchus, Devon Balwit, Carol Barrett, Ahimsa Timoteo Bodhr n, Sharon Dornberg-Lee, Kris Falcon, Alexis Rhone Fancher, Patrick Cabello Hansel, Nicole Arocho Hern ndez, Janis Butler Holm, Corinne Hughes, Thomas Irvine, Jeanne Julian, Jason Kahler, Lisa Kamolnick, Lisa Namdar Kaufman, Candice Kelsey, Tricia Knoll, Peggy Landsman, Gail Langstroth, Olivia Lee, Christina Lovin, Joshua Moncure, Jeanne Morel, Robbi Nester, Emmy Newman, Saleem Hue Penny, Daniel Peralta, MK Punky, Laura Ann Reed, Stephanie Staab, Alex Starr, Cassie Premo Steele, Jennifer Thal, Durrell, Thompson, t.m. thomson and Ellen June Wright.
Editor: Amanda Holiday
cover image 'Blow Top Blues: The FIre Next Time' - Betye Saar courtesy the artist and Roberts Projects, LA